Well many people think of photo strips as simple snapshots.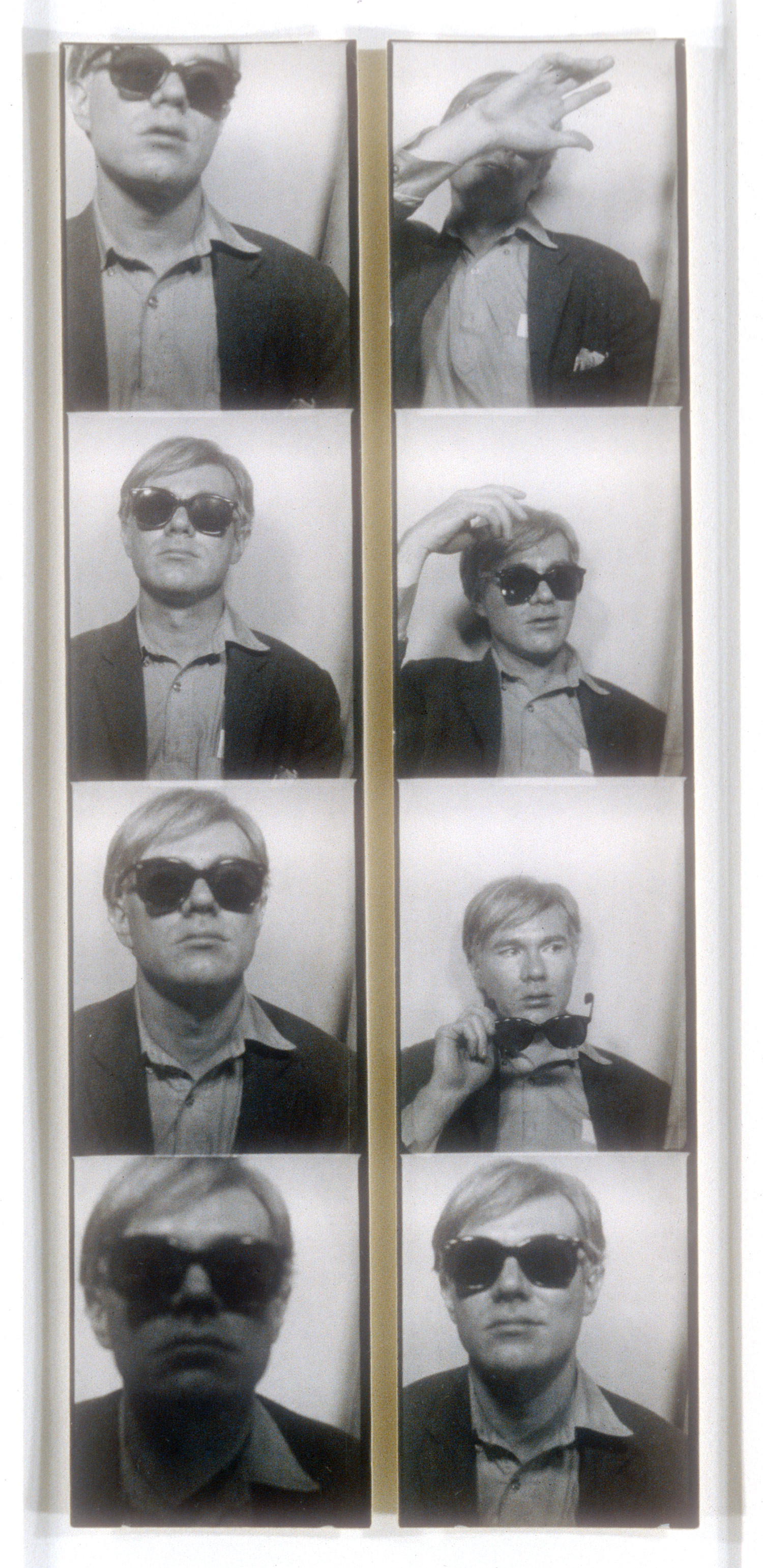 But here's Andy Warhol looking magnificent in these strips!
From the Met Museum's web site:
This pair of photo-booth strips is one of Warhol's earliest experiments with photography, a medium that increasingly dominated his art during his peak years of innovation from 1962 to 1968. For Warhol, the photo booth represented a quintessentially modern intersection of mass entertainment and private self-contemplation. In these little curtained theaters, the sitter could adopt a succession of different roles, each captured in a single frame; the resulting strip of four poses resembled a snippet of film footage. The serial, mechanical nature of the strips provided Warhol with an ideal model for his aesthetic of passivity, detachment, and instant celebrity. Here, Warhol has adopted the surly, ultracool persona of movie stars such as Marlon Brando and James Dean, icons of the youth culture that he idolized.
These strips were owned by the collector Sam Wagstaff and, after his death, by his friend the artist Robert Mapplethorpe.